The UTSA Libraries and Museum hold a wealth of information on Texas foodways, from the Mexican cookbook collection at the library's Special Collections, to the traditional recipes passed from generation to generation, and preserved at the Institute of Texan Cultures.
As the ITC continues to expand its online offerings, its educators delved into their 1977 publication, "The Melting Pot," to find authentic foods that Texas' many cultures have added to the state's ever-expanding menu.
For their first foray into the institute's classic cookbook, educators chose a Czech favorite, known and loved across the state: the kolache.
"What was really interesting to me was the way traditional immigrant culture changes when it moves to Texas and also the way the idea of Texan culture expands to include immigrant culture," said Robert Gonzales, multimedia designer at the ITC. "The brisket kolache is a perfect example of how something Czech becomes Texan. And the fact that any Texan doesn't think twice about eating this regional European pastry on a road trip shows how Texans have come to accept it as part of their own culture."
Gonzales carried out most of the video recording, then editing for the final product. He credits the team in front of the camera for telling a good story. Outreach and Education Specialist Kirstin Cutts handled most of the research, scripting, and on-screen presentation. As a non-native Texan, she had never eaten kolaches.
During the video, Cutts interviewed docent Jerry Janecka, who claims a Czech heritage. Janecka shared some of his memories, then got to serve as taste-tester for the final product.
"The brisket kolache is a perfect example of how something Czech becomes Texan."
Robert Gonzales, Multimedia Designer II for ITC
"When we think about the ITC's resources, there's what we have on paper, and there's the knowledge people have carried down through the years," said Cutts. "People like Jerry Janecka can speak the language, remember the traditions, and share their memories first-hand. We must preserve these life experiences, so we can share them with new generations of Texans."
Cutts asked Janecka about filling a kolache with sausage, and Janecka pointed out that kolaches are made with fruit; the meat-filled pastry is more accurately called a klobasnek. While Cutts' batch of kolaches came out of the oven burned, a quick Texas road trip yielded a bag of the Czech treats, and Janecka dug in with delight.
"Digital content like this video is extraordinarily important, given today's remote and hybrid learning models," said Veronica Rodriguez, interim head curator. "Digital content lets us add depth to existing exhibits, deliver insights into aspects of our heritage, and perhaps most importantly, makes more resources available to the public. With this particular video, being light-hearted, it's great for a K-8 audience."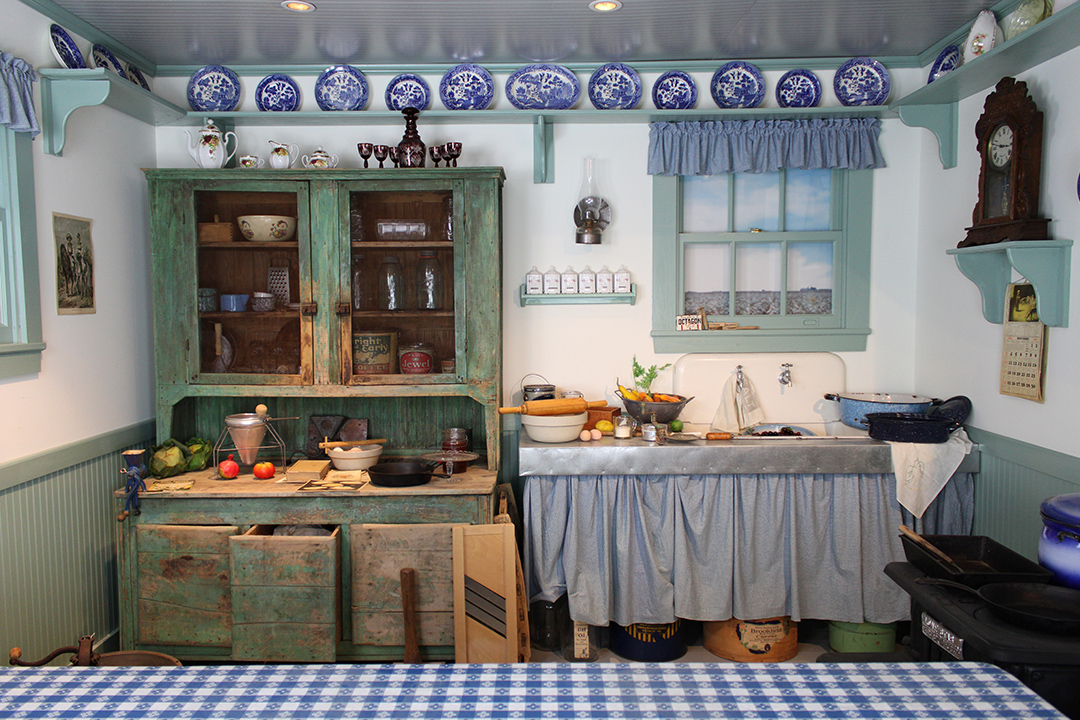 The ITC's Curator of Education, Liz Lopez, expanded on some of the plans for the institute's video content, explaining that each video offers an opportunity to showcase some of the institute's artifacts, adding more information to each video and giving audiences a chance to see and visually connect with objects of the era.
"My goal is it make objects from the ITC accessible on our website, since public health and safety guidelines have made visits to the institute more challenging," said Lopez. "By offering digitized cultural objects, teachers and students can use them as a way to bridge and connect their thinking and ideas. Hopefully, video footage and photographs can give the audience a sense of scale, and imbue these objects with a trace of cultural memory."
On March 1, National Kolache Day, the kolache video will come online, joining ITC's digital offerings, which include a virtual tour of the sharecropper house, a digital exhibit on Texas Blues legend "Lighnin'" Hopkins, and various downloadable classroom curricula on individual cultures and topics. For more information and to view downloadable resources, visit TexanCultures.utsa.edu/exhibits/digital-spotlight/.