Admission to ITC is by donation. Suggested donation is $12. ITC accepts cash via in-person donation stations. We also accept credit cards, including Discover, MasterCard and Visa via an online donation platform. Look for donation stations with QR codes to donate at the museum entrance. You may also donate online at giving.utsa.edu/itc.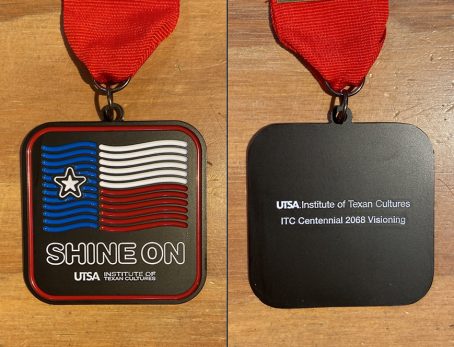 Viva Fiesta with a ITC Medal!
UTSA's Institute of Texan Cultures (ITC) Fiesta Medals are back! Join us in celebrating Fiesta by visiting ITC. Starting Saturday, March 26, the first 50 visitors who make a donation will receive a complementary Fiesta Medal. Limited amount available.
One medal per donation, while supplies last.