Coffee Mill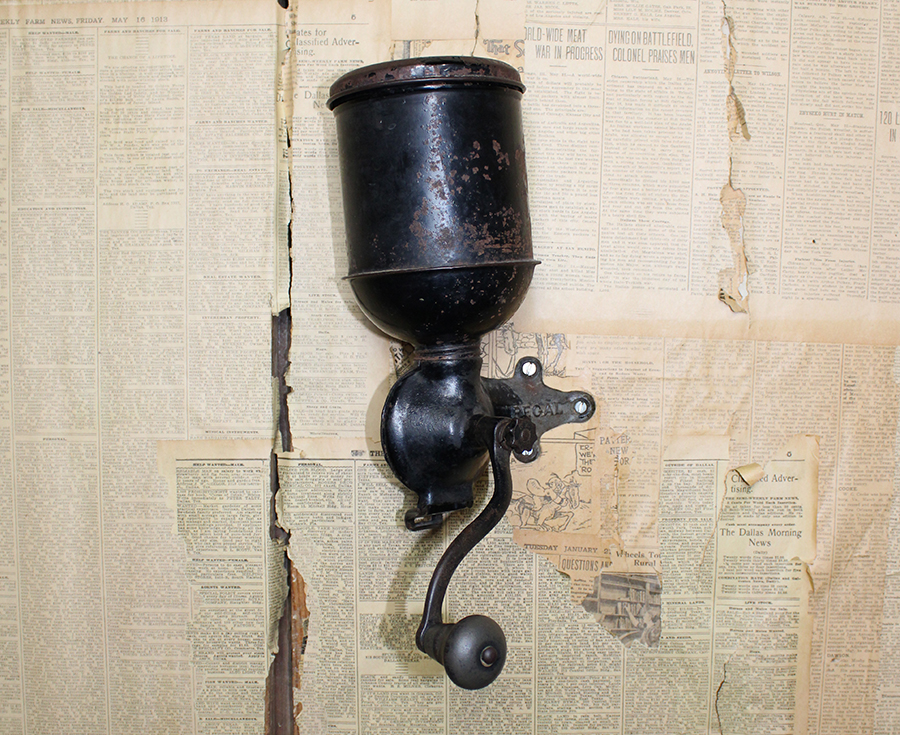 Creator:

Landers, Frary & Clark

Creation Date:

ca. 1890-1915

Accession Number:

I-0076f
Coffee had to be purchased at the general store or farm commissary. Families usually bought in bulk, and a sack of coffee would last the whole year.
Sharecropping and tenant farming families produced as much food at home as they could, to keep their expenses and debts low. Coffee, however, was one item that had to be purchased. Families often bought these staples in large quantities at the beginning of the year, occasionally on credit from the landowner, rather than take frequent trips into town to shop.
Please use the following credit lines when publishing or using reproductions from the University of Texas at San Antonio Institute of Texan Cultures. Sharecropper Cabin Exhibit, UTSA Institute of Texan Cultures.