Dipper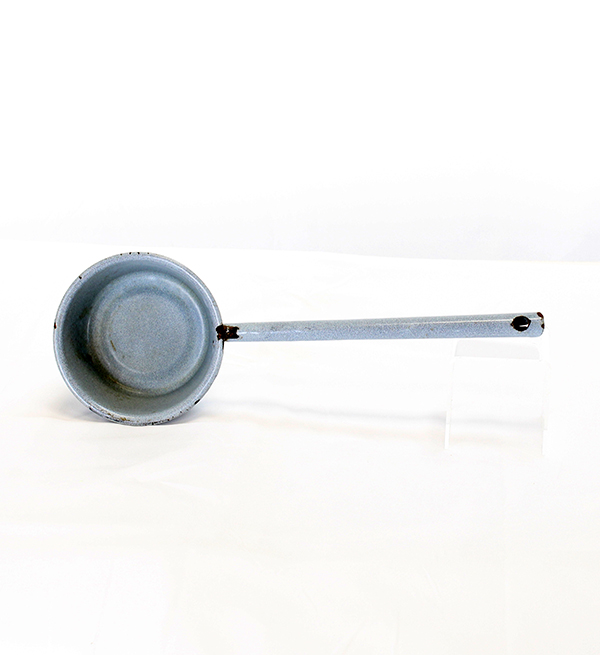 Creator:

A.M. Catropia

Creation Date:

1981

Accession Number:

I-0299q
Many houses had a bucket of wash water set up on the porch throughout the day so workers could freshen up from sweaty work. To conserve water, families would use the same water for the whole day.
Though this dipper is made of granite, it was more common for 20th century sharecroppers to use dippers made of gourds.
Please use the following credit lines when publishing or using reproductions from the University of Texas at San Antonio Institute of Texan Cultures. Sharecropper Cabin Exhibit, UTSA Institute of Texan Cultures.